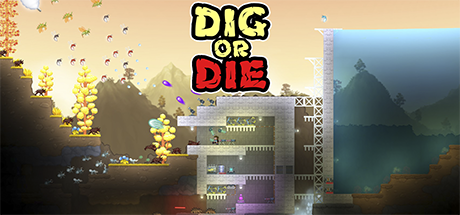 Description
Dig or Die is a sandbox action/strategy game. Explore, fight, craft, and build your defenses! You are a representative of the CRAFT & Co company. You are selling automated fabrication tools across the galaxy when your spacecraft crashes into a hostile planet. Use the tools you sell and the local resources to build the defenses you need to survive and eventually be able to escape the planet.
History
Inspiration
I loved playing Terraria, and I wished it were different on several aspects: having a real objective, building massive and useful defenses that would let the player live some desperate defense situations like in Starship Troopers or Aliens movies, spending less time digging awfully slowly, etc. Another game Starbound was offering dozen of thousands of items, decorations, random generated bizarre monsters, but was not so different in gameplay. That's why I created Dig or Die, with this major orientation on defense building, experimentation, and water physics. I also wanted to create a real "sandbox" game in which you can play with the world itself. That's why I created this physics and water simulation. When you build a sand-castle or dams at the beach... all the pleasure comes from building structures, see it destroyed by the water, and then rebuild it again stronger, trying different things. That is the feeling I wanted to add in this game.
Early development
I started the development of Dig or Die in 2013. At first it was a part time development, as I was working on contract jobs at the same time to "pay the bills". In 2014 I launched a crowdfunding campaign on Ulule without success (for various reasons), but in the same time I put the game on Steam Greenlight where it received great feedbacks, and was greenlit in less than a month. I continued the development and published the game in Steam Early Access on 5 March, 2015.
Steam Early Access
The Early Access got an incredible success, far better than I had ever anticipated. So I was able to stop my other part-time jobs and work fully on Dig or Die. In the following years I worked on several major updates (v0.1x, v0.2x and v0.3x) that added a lot of content and the multiplayer, and I was able to hire an artist contractor to redo all the arts of the game.
Release
The v1.0 was released on July 10th, 2018.
Features
Strategy: survive massive attacks each night by building strong walls and placing turrets wisely.
Physics: build wisely or your structures will collapse! And you will need them to defend your base, or build bridges and high towers to access remote locations
Water cycle: rain, infiltration, underground rivers and lakes... be careful during the heavy rains, or you could be surprised by a sudden water level rise!
Electricity: build solar panel and realistic hydroelectric dams using water pressure to power your base and teleporters.
Fun from the start: no awfully slow digging, so you can concentrate on the exploration, fight and strategy.
Plenty of minerals to dig, plants to harvest, items, weapons and turrets to craft, and monsters to fight!
No swords or magic here! It's a real science-fiction game, with fast and fun laser guns fights!
Intelligent monsters: they will find the best path to attack your defenses. And be careful: even if they can't move through walls, they can still destroy them!
Multiplayer: to play in co-op with your friends
Custom modes: player in 3 alternative worlds for new challenges
Creative Mode option: all items free, cheated items, tools to modify terrain, create water, lava or monsters
Hazardous Events option: trigger once a day random events like Rain Flood, Earthquake, Meteor Shower, etc.
---
Videos
v1.0 Trailer YouTube
---
Images
---
Logo & Icon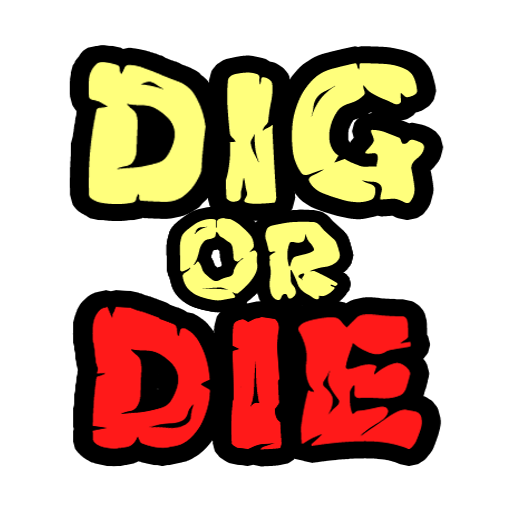 ---
Request Press Copy
Please fill in your e-mail address below to complete a distribute() request and we'll get back to you as soon as a press copy is available for you.